---
Taking good care of your jeans not only keeps you looking better longer, but keeps your denim away from the landfill. The quickest way to increase the overall sustainability of any of our products is to extend their lifecycle. While we put hundreds of hours into ensuring the quality and craftsmanship of each individual product, taking care of them after they come off our shelves is just as important. From the way you wash your jeans to how often they're washed, making a few changes and learning how to properly care for your denim will take them the extra mile.
---

HOW TO PROPERLY CARE FOR YOUR DENIM
HOW TO PROPERLY CARE FOR YOUR DENIM
We recommend not washing denim at all for the first three months. This time allows the denim to contour to your body, making the garment truly unique to you.
Once washed for the first time, denim can be re-washed after 8-10 wears. Denim is naturally odor resistant.
An organic fabric spray will do the trick in between washes if some deodorizing is needed.
When it comes time to wash, hand-washing with a denim specific detergent will provide the best results. Soak in luke-warm water for a few minutes then add detergent.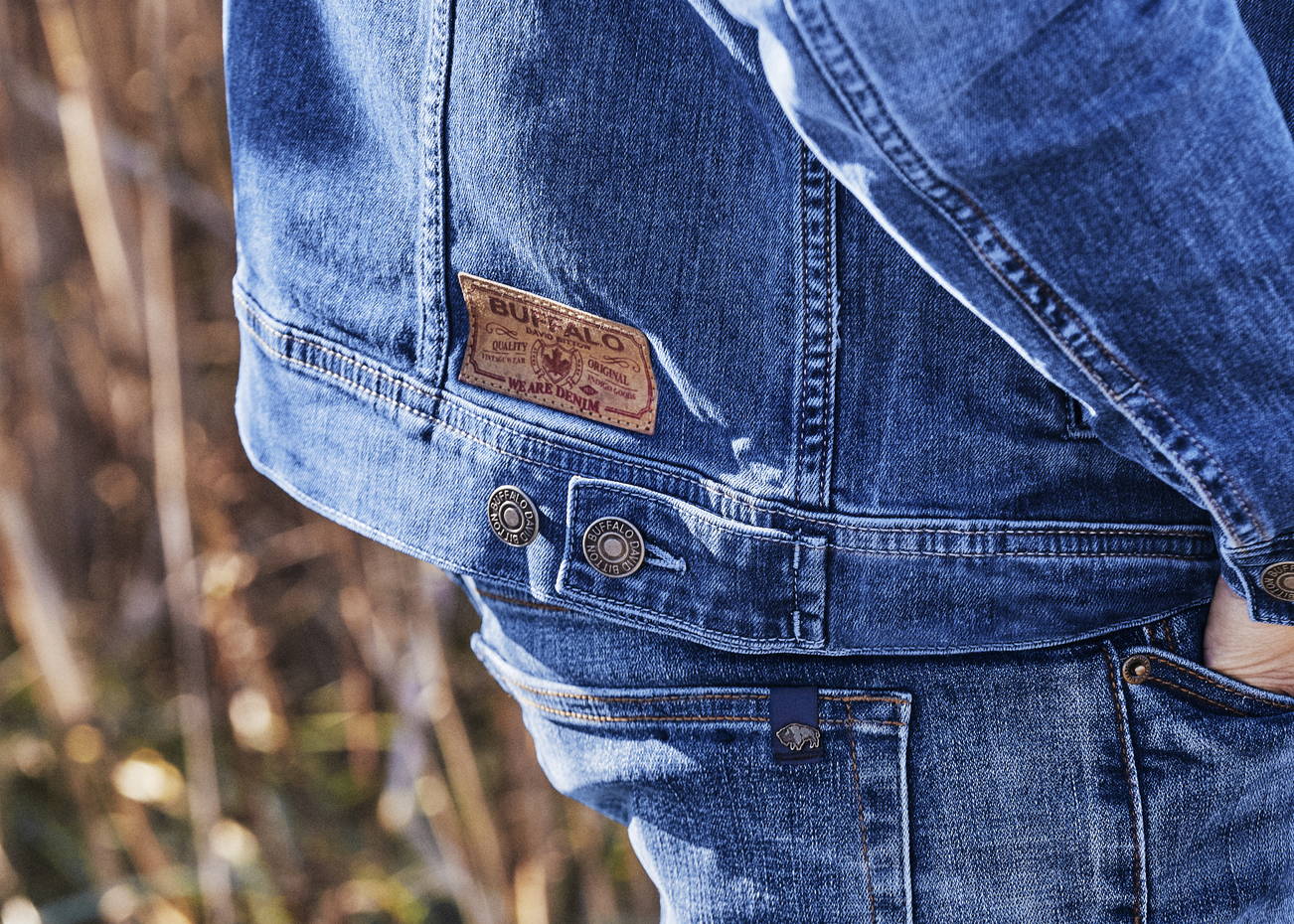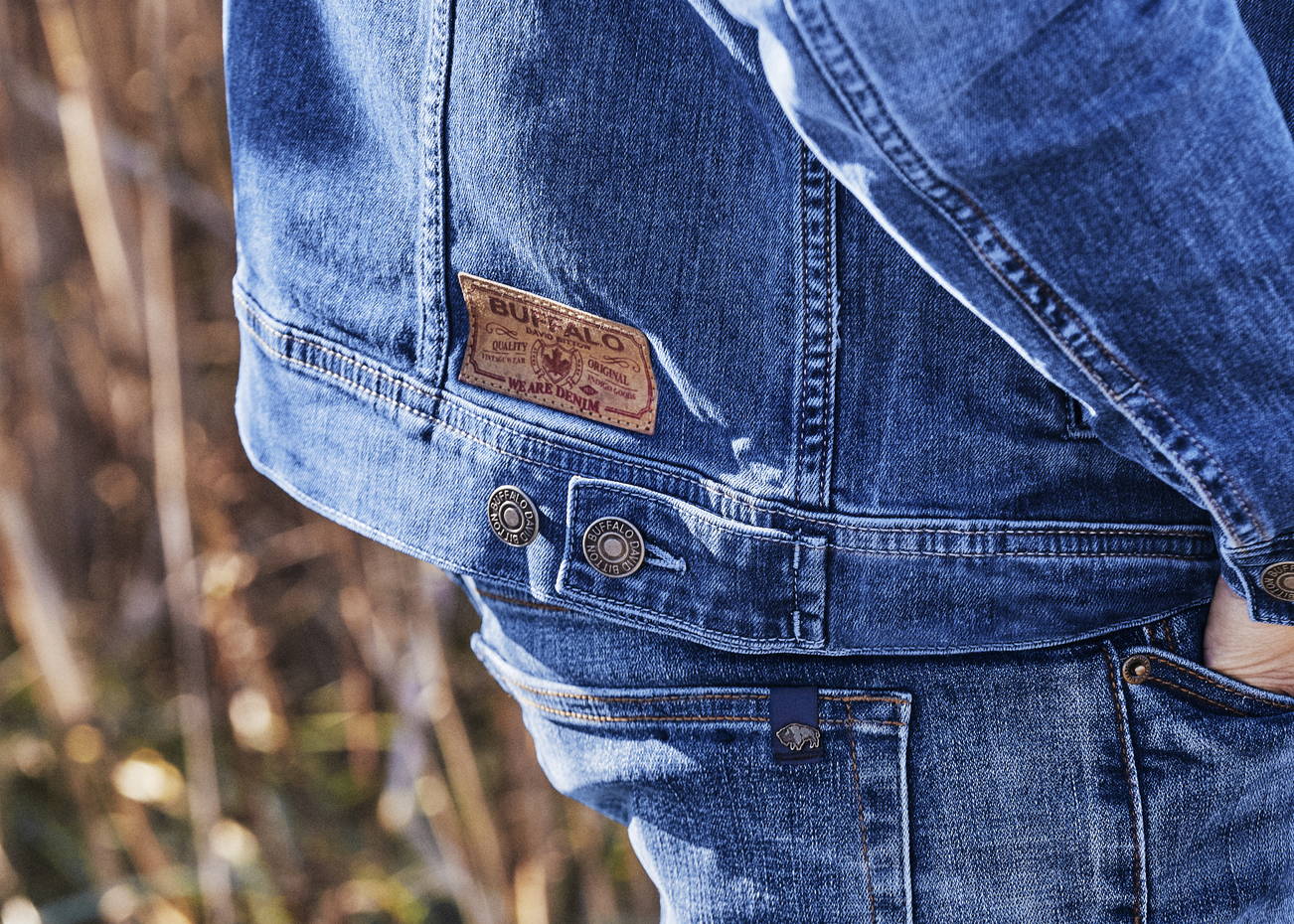 WASHING
While hand-washing remains the best cleaning method, using a washing machine at the lowest temperature is the next best bet! Wash every 8-10 wears!
STORAGE
Denim, and jeans in particular, should always be hung bent at the knee. This keeps the jean from getting wrinkled and keeps the fibers from stretching.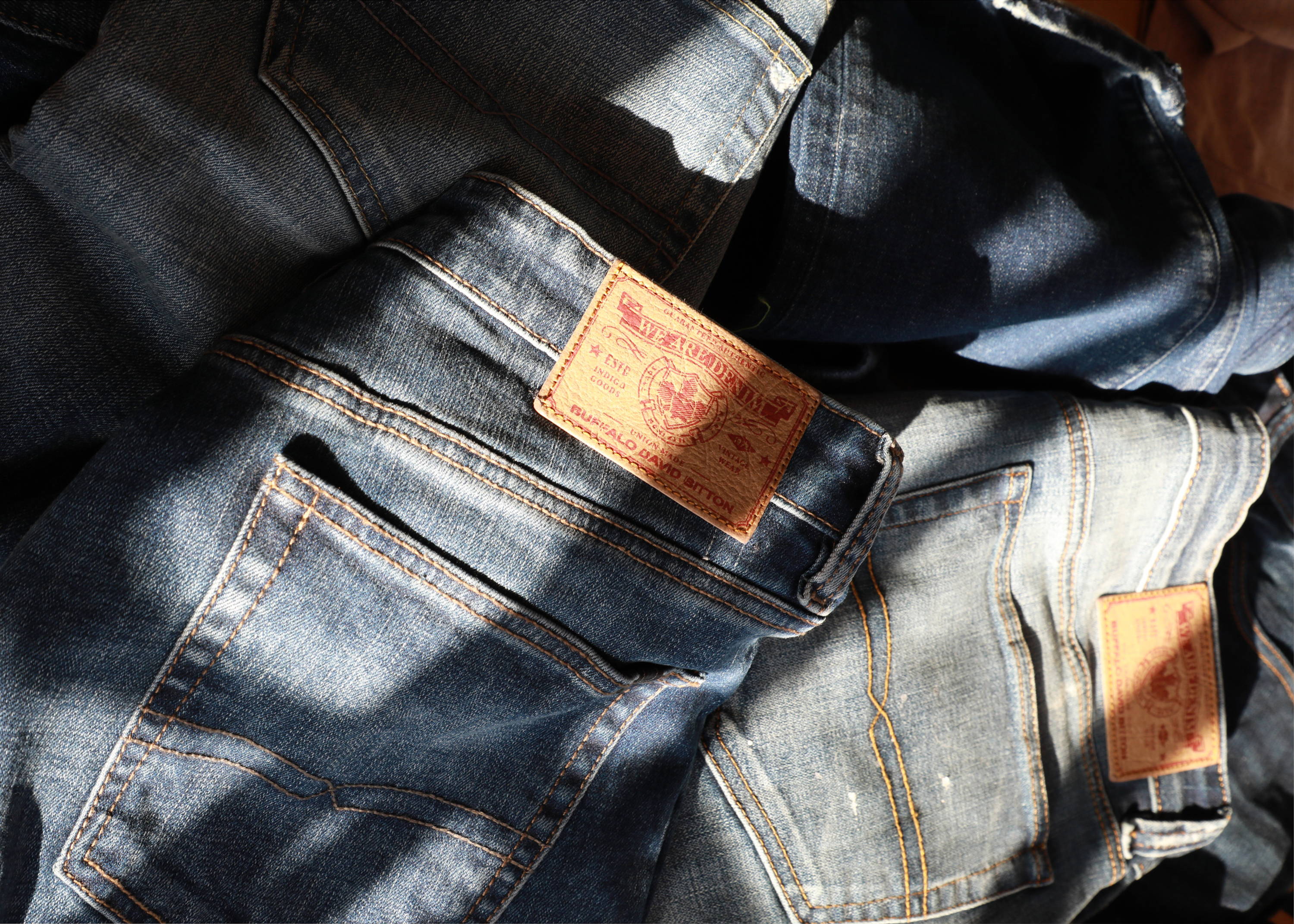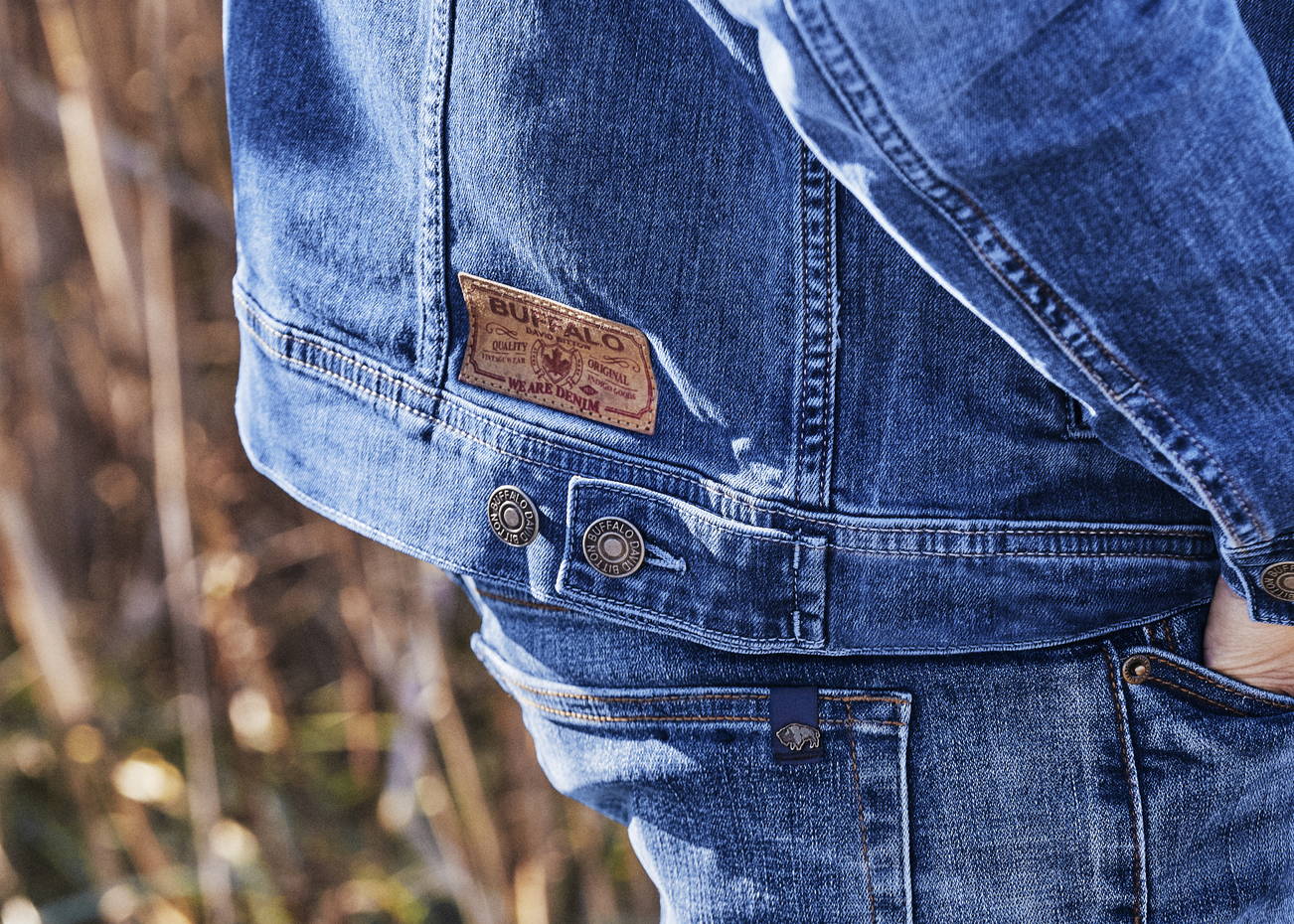 AIR-DRY
Hang drying is the most efficient wavy to protect denim products. It also dramatically reduces the amount of energy a product consumes over its lifecycle.
MACHINE DRY
If using a dryer, denim should be tumble dried on the lowest temperature setting possible.
---