Offering hope, healthier lives and freedom from foot-related diseases through education, jobs and medical relief.
#HOPEISWINNING
Thousands of vulnerable people in Uganda suffer from a crippling parasite called jiggers. Jiggers keep kids from going to school, running, and playing.
They prevent people from walking and working. Buffalo David Bitton has partnered with Sole Hope to help eradicate this life-altering disease through the
donation of denim fabric and financial assistance, allowing for protective footwear, education and proper hygiene.
---
---
Sole Hope is helping the community through a three-part model: Educate, Eradicate, Empower.
---
Sole Hope has teams of educators and social workers engaging the communities. You can find them in schools, under the shade of mango trees, and in households across Eastern Uganda. They spend every day teaching people how to live jigger free and connecting vulnerable families to community resources.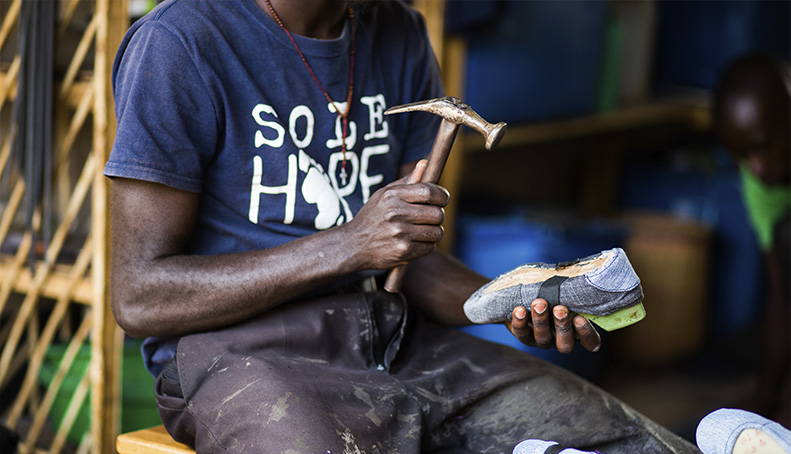 The organization holds clinics where each child has their feet washed and inspected, is treated for any jiggers they may have, and is fit with a brand new pair of shoes made in their very own workshop. They are currently making about 11,000 pairs of shoes per year. Closed-toed shoes help prevent jigger infestation for people that wear them. They protect feet in harsh conditions and are a source of pride for people that own them.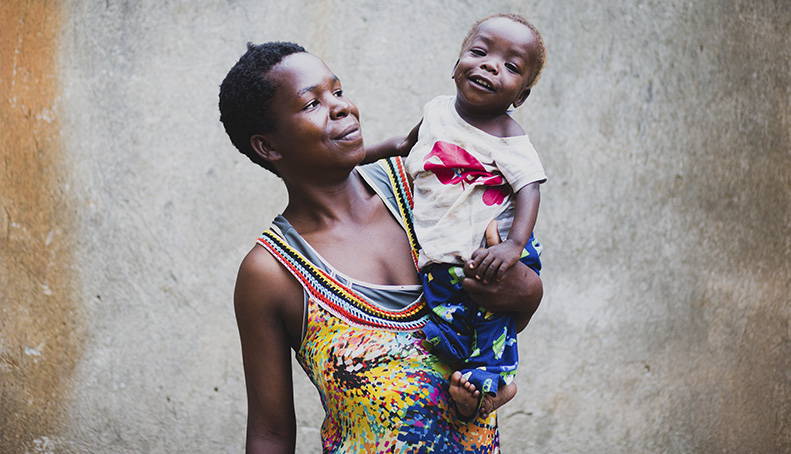 As long as people cannot provide for themselves or their family, their quality of life will suffer greatly. When families suffer, entire communities and economies feel the impact. This is why Sole Hope actively employs 60+ Ugandans and partner with many patients post-care to actively provide sustainable jobs. When families are positively impacted, communities become stronger.
---